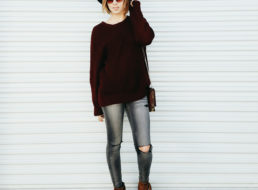 Posted on January 2, 2017 by Ali J. in All Things Fashionable, Uncategorized

We all do it….sneak into the Hubby's closet to slip on that oh so soft and perfectly slouchy sweater or that oxford shirt that's so crisp yet so comfy at the same time. Washing it and "acciedntally putting it back way in our closet and "forgetting" to take it back out, until eventually we'e claimed […]

3 Comments. Continue Reading...