Healthy Ice Cream….Say Whaaaat?!?!
Posted on

Ali J.

on

May 21, 2015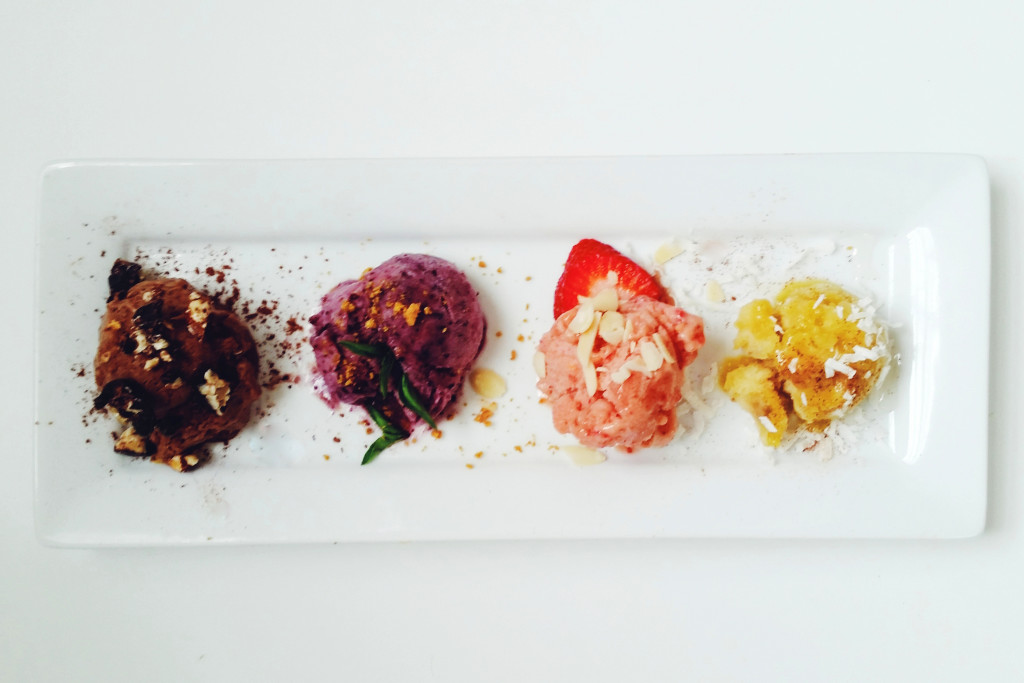 Looking for a healthier alternative for treats and sweets for your toddler? Are you dieting and desperate for a healthy way to curb those sugar cravings! Or would you simply love a cool treat for the upcoming hot summer months that you don't have to feel guilty about? Well the search ends here and now! The "ice cream" you see pictured above is vegan, gluten free, contains no added sugars, and is 100% all around healthy. Even better is you only need 1 to 3 ingredients depending on what flavor you want and it takes, at the MOST,just five minutes to make! Oh…yeah…and it actually TASTES good! I have what is probably the worlds biggest sweet tooth and this tasty treat totally hits the spot! Still skeptical? Well I guess you'll simply have to try it out for yourself, here's what you'll need:
1) Food processor
2) Frozen bananas (2 or 3 ….I cut mine into small slices before freezing)
Yep…that's it…….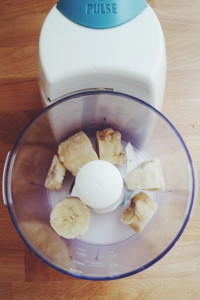 Now put your banana pieces in the processor and process for 2-5 minutes…..you'll have this after about 30 seconds to one minute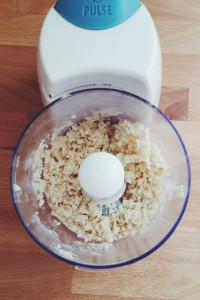 And just like that, after about 2-5 minutes (depending on your processor) you have super smooth creamy and delicious "ice cream"!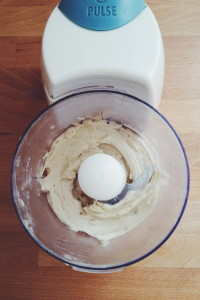 It's so easy a two year old can do it…literally…..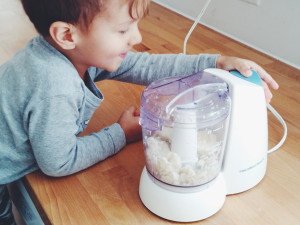 See!!!
This basic recipe is great on it own or by simply adding 2 or 3 more ingredients you can create dozens of healthy combinations. The following are a few easy variations we have tried:
      STRAWBERRY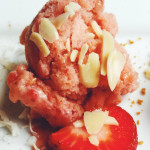 2-3 frozen bananas
       5-8 frozen strawberries
       fresh strawberries and almonds to garnish
CHOCOLATE PEANUT BUTTER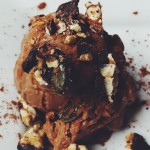 2-3 frozen bananas
      1-2 tablespoons of cocoa powder
      1-2 tablespoons peanut butter
              garnished with crushed dark chocolate and nuts
BLUEBERRY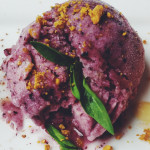 2-3 frozen bananas
handful of frozen blueberries
garnished with crushed graham cracker and Thai basil
COCONUT-MANGO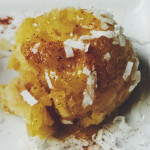 2-3 frozen bananas
handful frozen mango pieces
1-2 tablespoons coconut butter garnish with unsweetened coconut flakes or toasted coconut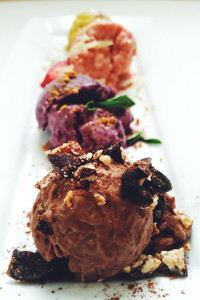 Our  absolute favorite combo has to be the chocolate peanut butter…. The peanut butter added to the already creamy consistently of the blended banana. Try one out tonight or go ahead and try all four completely guilt free!  Get creative and make your own flavors…… think… a dash of vanilla extract with frozen cherries and dark choc chips, frozen pineapple and coconut , or peaches topped with crushed graham crackers for a spin on peach cobbler… What combination will you try first? Enjoy and for the first time ever it's totally OK to have that second helping! Night night, happy and healthy snacking to all!