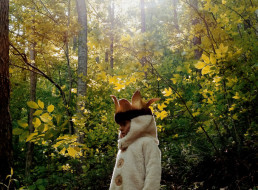 Posted on May 13, 2015 by Ali J. in All Things Dexter

Yesterday Dex and I  read "Where The Wild Things Are". We've read bits and pieces before but on this particular day he curled up next to me and snuggled close with his blankie. He sat thru the whole story completely absorbed as we roared and flashed our claws and showed our teeth along with the […]

1 Comment. Continue Reading...