A Review:The Happy Closet Challenge
Posted on

Ali J.

on

January 1, 2016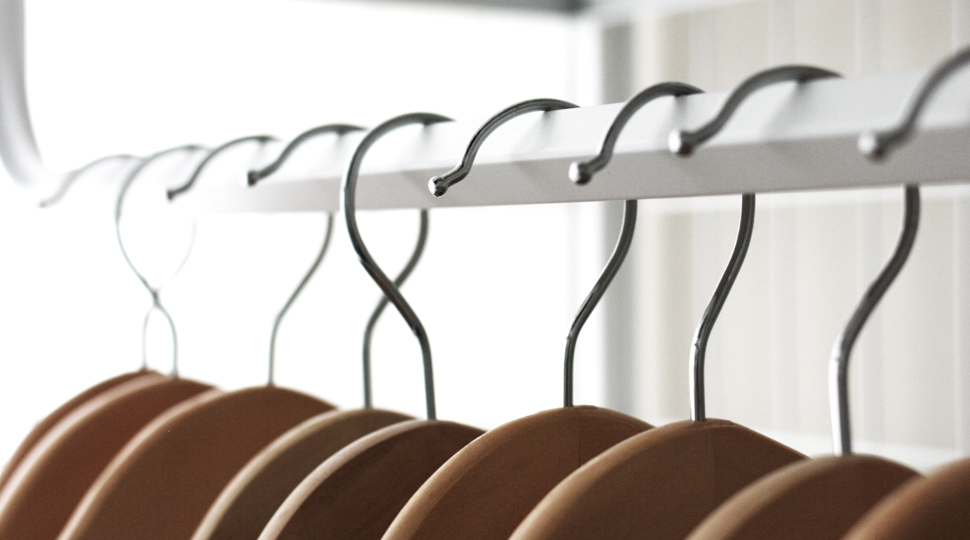 Why I decided to try the #HappyClosetChallenge and why it made me a capsule girl for life
What is the Happy Closet Challenge?
Created by two of my favorite capsule girls, Cassidy and Dani, over on their Instagram accounts, the challenge was to slim your closet down to 20 pieces of clothes and 4-5 pairs of shoes. Wearing only these items for 60 days. Sounds a little cray cray right?!?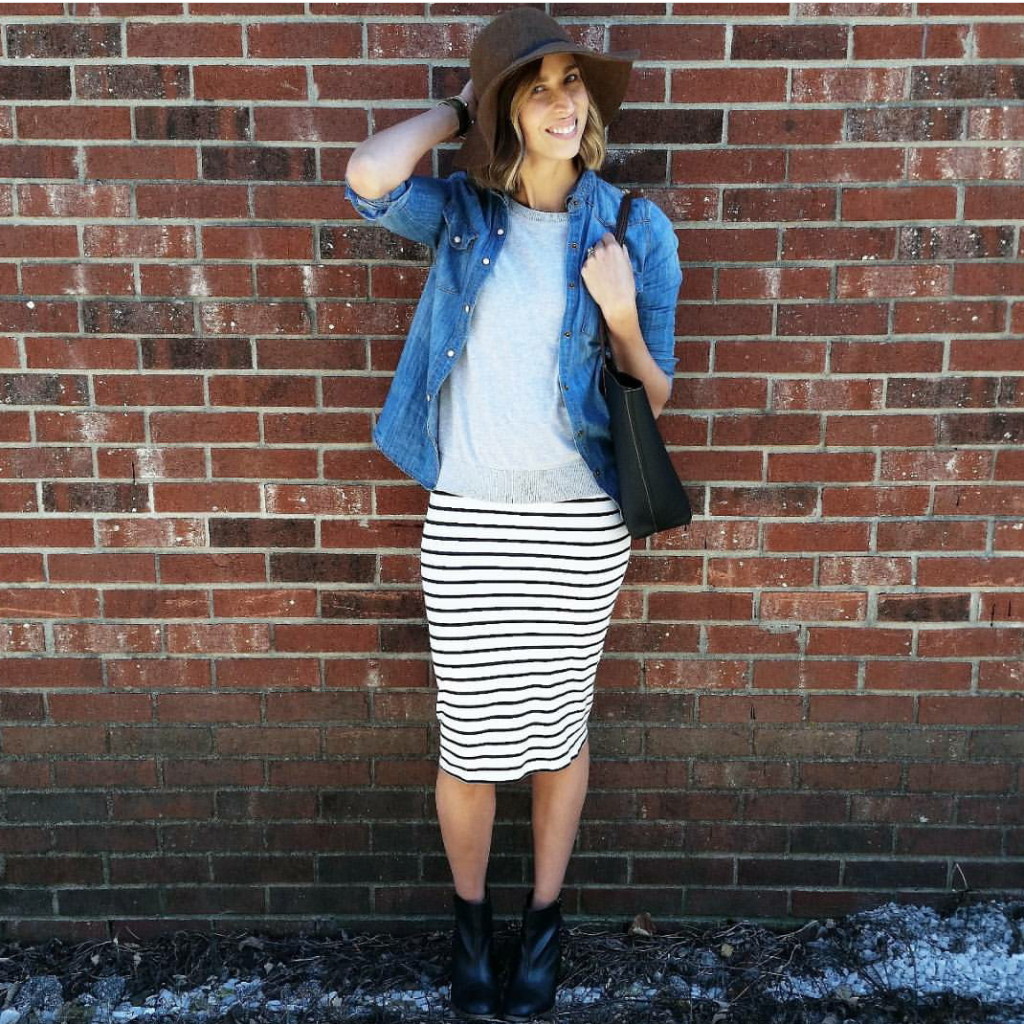 Why I decided to try it
I'm the girl who had 2 closets and multiple dressers stuffed with clothes. Plus more in storage for next season. I'm the one who never wore the same thing twice and who would actually go thru an entire season with so many pieces I never even had a chance to wear them all. Since becoming a mom I have longed for as much simplicity in all areas of my life as is possible so that I can devote most of my time and energy to my most precious possession, our little boy. Over the past few years I have managed to purge a lot and get rid of over half of what I used to have.  I've constantly toyed with the idea of trying out a capsule wardrobe but was completely intimidated by it. I thought surely I would get bored, that I would miss the clothes I gave away or that I wouldn't have the right outfit to wear for every occasion with so little to choose from. Finally after seeing the #happyclosetchallenge I decided to take the plunge and at least give it a shot. Cassidy gave me the reassurance I needed to try it and gave me the idea to not commit to getting rid of anything just yet. She suggested that I simply select my 20 pieces and put the rest in the back of the closet and just treat it as a fun experiment. I mean, it was called the HAPPY closet challenge after all. If I hated it, no harm done, just back to business as usual.  And so, that is exactly what I did.
What I wore:
The following is a list of the pieces I chose to include in my #hapylosetchallenge wardrobe.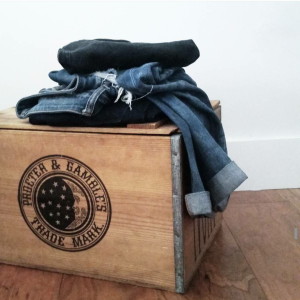 The shoes: 1 pair of dressy flats, 1 pair of rain boots, 1 pair sneakers, 1 pair of brown ankle booties, 1 pair of black ankles booties. = 5 pairs
The pants: 1 pair black skinnies, 1 pair dark wash skinnies, 1 pair boyfriend jeans = 3 bottoms
The dresses: 1 black maxi dress, 1 striped midi dress =2 dresses
The shirts: 1 graphic tee, 1 jean button-up, 2 flannels, 1 tunic blouse, 1 striped slouchy tee, 1 graphic tee = 7 tops
The sweaters, 1 chunky cardi, 1 burgundy boyfriend cardi, 1 gray pullover, 1 tunic pullover, 1 tribal print shawl cardi, 1 neutral shawl cardi = 6 sweaters
The outerwear: 1 black blazer, 1 anorak jacket = 2 jackets
Total = 20 pieces
Honest thoughts…
I absolutely LOVED it. End of story.
OK I'll elaborate…… I honestly felt more stylish and put together than I ever have before. All of the fears that held me back from doing a capsule in the first place were totally unfounded. I never once felt like I had nothing to wear. Pre-capsule there would be days I would end up with my entire closet scattered all over the ground complaining that I had nothing to wear. In the months that I used the 20 piece capsule, this did not happen. Not even one time! In no way did it feel limiting. I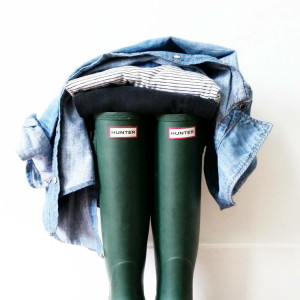 attended many different occasions that required extremely casual dress to office wear to date night apparel. I always had something completely appropriate to wear. I also found I spent way less time getting ready, which as a mommy of an extremely busy 2 1/2 year old is a total win. Instead of sorting thru an overwhelming closet frantically trying to piece together an outfit, I was able to quickly choose from a small selection. A selection of pieces that I not only love and I know look great on my personal body type but pieces I know all work great together as well. Denaye Barahona summarized it perfectly, "Pre-capsule, my wardrobe was like the Cheesecake Factory menu. It went on for days and was overwhelming. Most of my options didn't fit right, didn't look right, or I just plain didn't like. On the other hand, my capsule wardrobe is like a fine-dining restaurant. I have fewer choices but I can be sure all of the choices will be amazing. Not only do I look better, I feel better."
Another huge benefit I noticed was how much money I saved. Normally I would have purchased a dozen things by now just based on the fact that they were cute or on sale, not necessarily because I had anything to wear them with, which resulted in me purchasing even more items so I'd have something to wear all these random, cute bargains with. Using the capsule, whenever I would shop, instead of immediately snatching any and every cute thing in sight, I'd think about whether or not it would work in my existing capsule and see if there was a piece of clothing in my capsule that would be worth giving up to replace it with the new item. Using this method I made only one purchase of a sweater I absolutely love, one that goes with everything I already own, can be worn endless ways and one I know I will continue to get my moneys worth out of for years to come.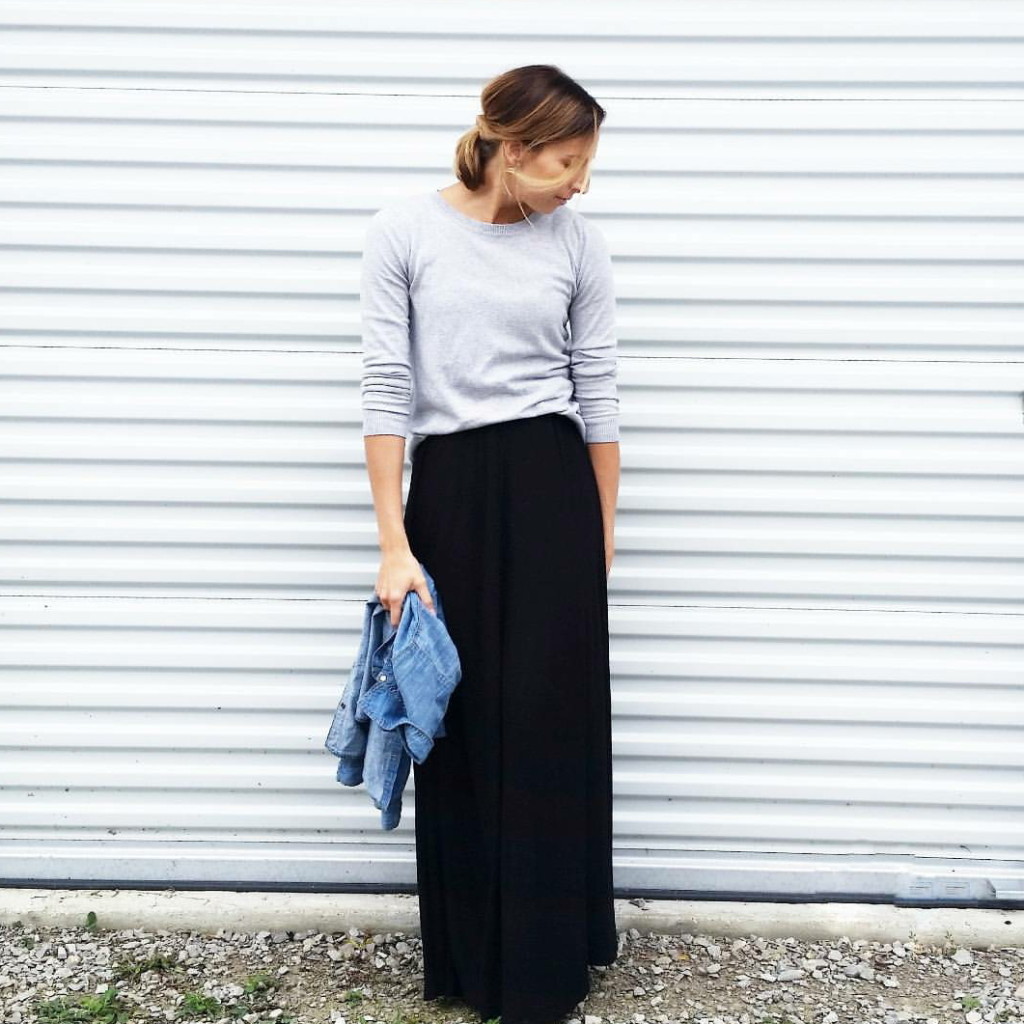 Going Forward:
This challenge has forever changed the way I dress, shop and look at "things" in general. I plan on continuing to use a capsule based wardrobe. Will it be 20 pieces? Kind of…. this capsule was for one season. Since I never felt like I was missing anything I've decided not to venture far from that number. Going forward I will have two separate capsules, both under 40 pieces. One for Spring/Summer and another for Fall/Winter. So technically I will have 20 items or less for each season. I already have my Winter capsule completed and have about 30 items total.  To see the pieces I've selected and the different combinations that I create, follow along on my Instagram, AllThingsAliJ!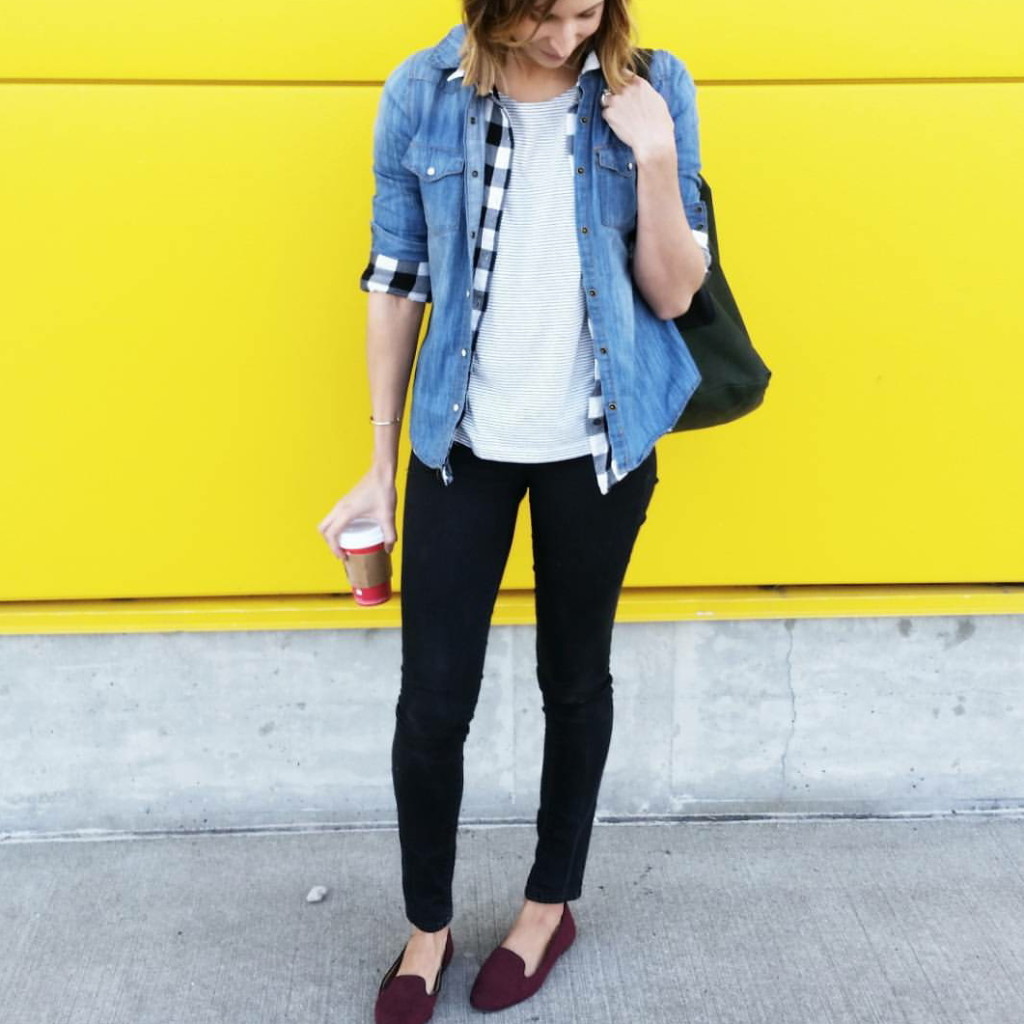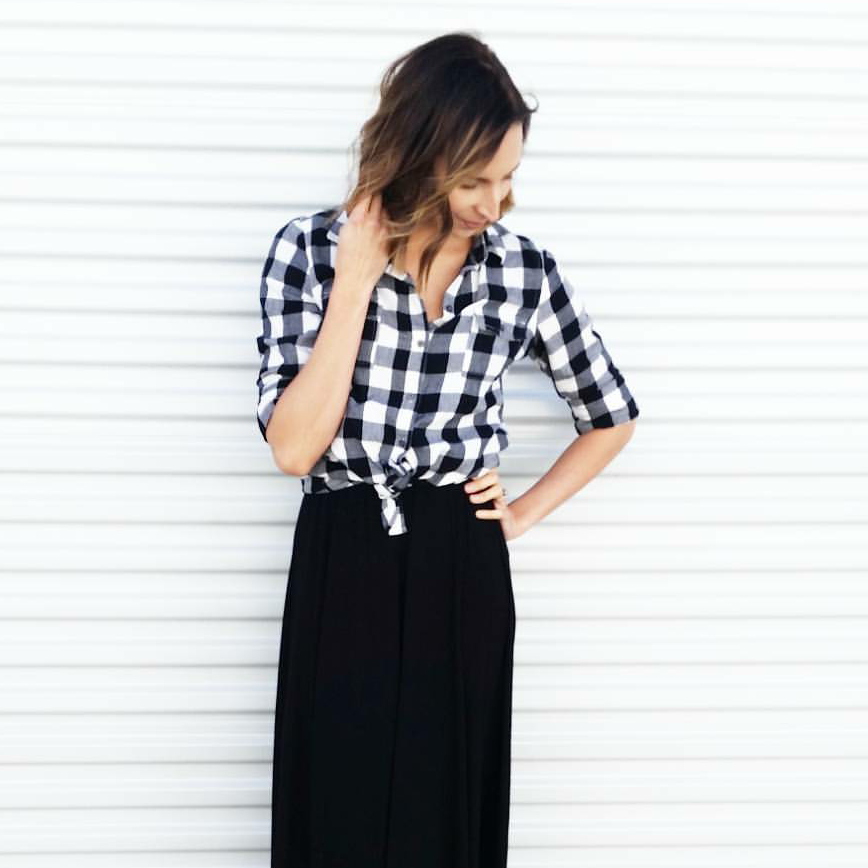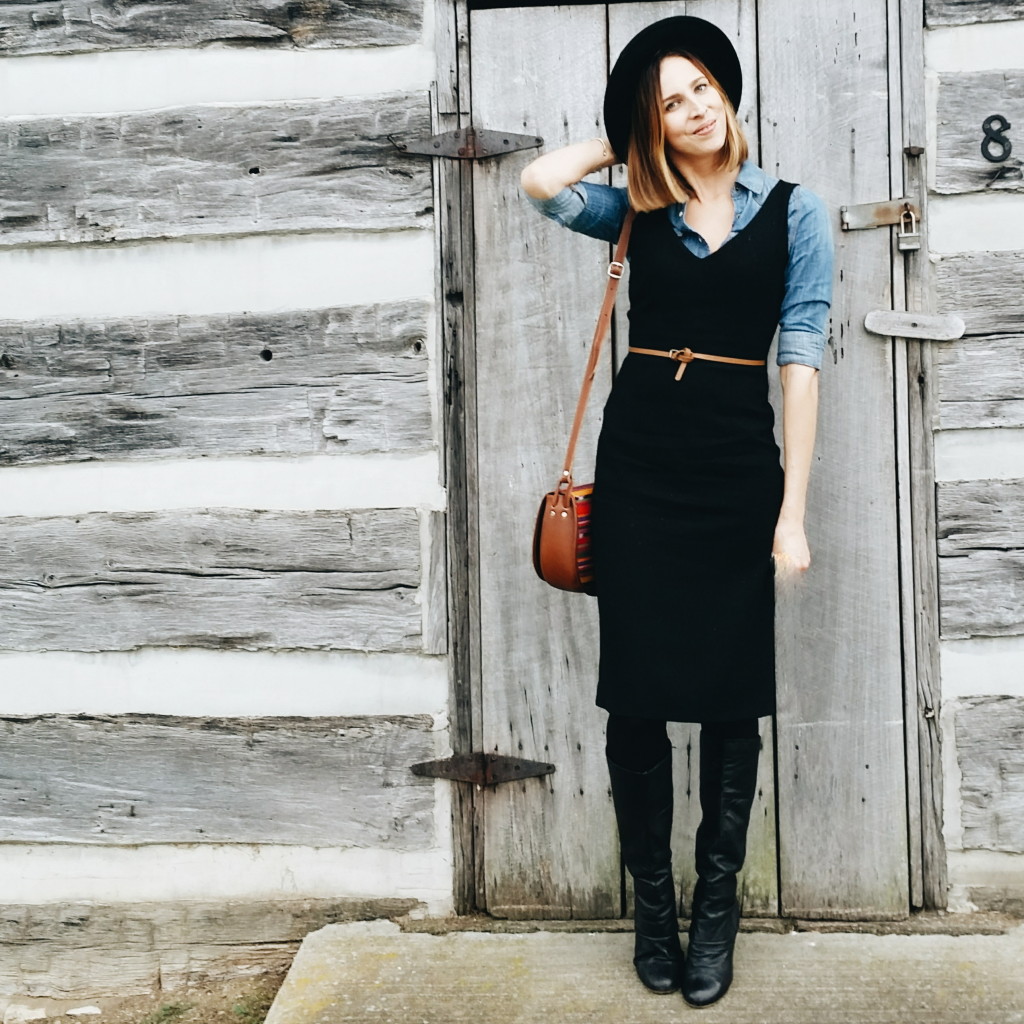 Are you looking to feel more stylish, save money, time and energy? Would you like to look and feel better than ever before while taking even less time to get ready? Then a capsule wardrobe is definitely for you! Do you still have questions or are you not sure where to start? Please feel free to comment below and I will help in anyway I can. Also subscribe to this blog to be notified with any new posts as I plan to keep everyone updated on the Winter Capsule and to provide further tips and tricks that I learn along the way. Thanks so much for reading. If you have been considering creating a capsule wardrobe of your own, I hope this will give you the last little bit of encouragement you need to try it out. It has made such a big and positive difference in my life and I know it will for you too!