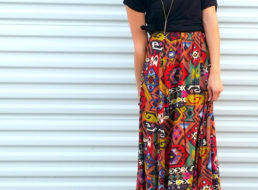 Posted on September 10, 2015 by Ali J. in All Things Dexter, All Things Fashionable, Favorites, Uncategorized

Yesterday was one of those days, well….. the day before that too, and the day before that one. Days filled with tantrums, screaming and tears for reasons I can't explain or understand. Yesterday I was THAT mom in the grocery store. The mom with a toddler screaming at the top of his lungs….. the. whole. time. I […]

No Comments. Continue Reading...