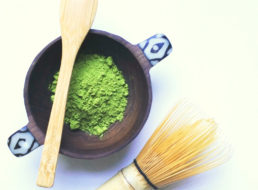 Posted on September 16, 2015 by Ali J. in All Things Sweet and Savory

In an effort to try to cut out my morning cup of joe, I've made the switch to Matcha Tea. With 1/3 of the amount of caffeine as a traditional cup of coffee and boasting of many health benefits it was my first choice. Knowing little about it or even what it would taste […]

3 Comments. Continue Reading...